Spanish shot stopper Victor Valdes spent the majority of his career at Barcelona where he achieved success and also won trophies. However, he was unable to attain the same level of success with the Spanish national team due to the form of Real Madrid shot stopper Iker Casillas. Victor Valdes was restricted to just 20 appearances for Spain.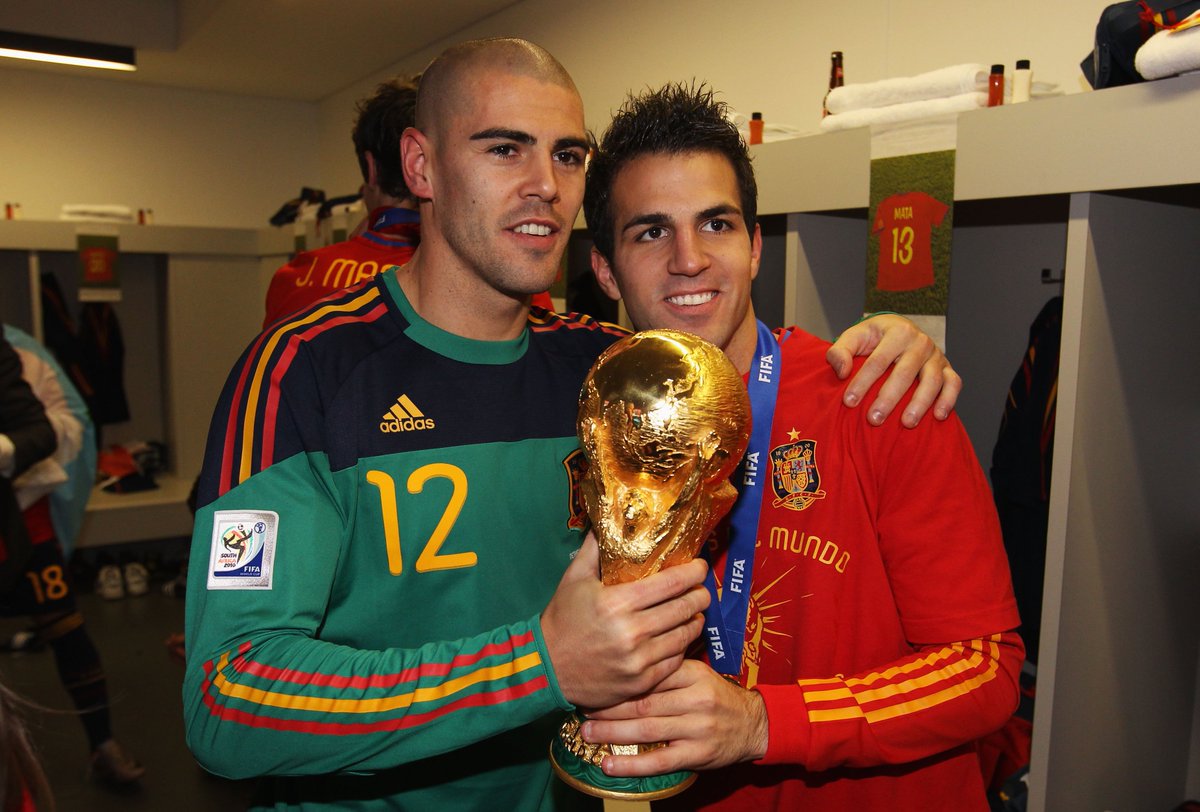 Valdes received his first invitation to the Spanish senior team ahead of the international friendly meeting with South American team Uruguay in August 2005. He was unable to make an appearance against the Uruguayans and he was subsequently overlooked by national team coaches.
Vicente Del Bosque selected Victor Valdes as one of his three goalkeepers as part of his 23-man Spain squad for the 2010 FIFA World Cup tournament on South African soil. The Spanish team will go on to win the tournament thanks to the extra time victory recorded over the Dutch team in the final. Then Barcelona teammate of Valdes, Andres Iniesta was the recipient of the winning goal in extra time. His strike in extra time gave Spain a 1-0 win over the Netherlands at the end of extra time.
At the tournament in South Africa, Valdes wore the number 12 jersey and he was the second-choice goalkeeper behind Iker Casillas. He didn't play a single minute during the tournament. Valdes had earlier made his debut for the Spanish senior team during the pre-tournament friendly with Sweden in Austria on June 3, 2010.
Just like what was obtainable at the 2010 World Cup, Victor Valdes didn't play a single minute as Spain beat all-comers to win the Euro 2012 tournament. His only appearance for the Spanish senior team at a major tournament was in the final group match against Nigeria at the 2013 FIFA Confederations Cup in Brazil. He kept a clean sheet as Spain beat Nigeria 3-0.