Ajax goalkeeper André Onana has said that former Barcelona goalkeeper Victor Valdes is one of the best goalkeepers to have ever played the game. Onana was formerly a youth goalkeeper at Barcelona but was not able to make it to the first-team before leaving the Catalan giants and moved to the Netherlands, joining Ajax in the process.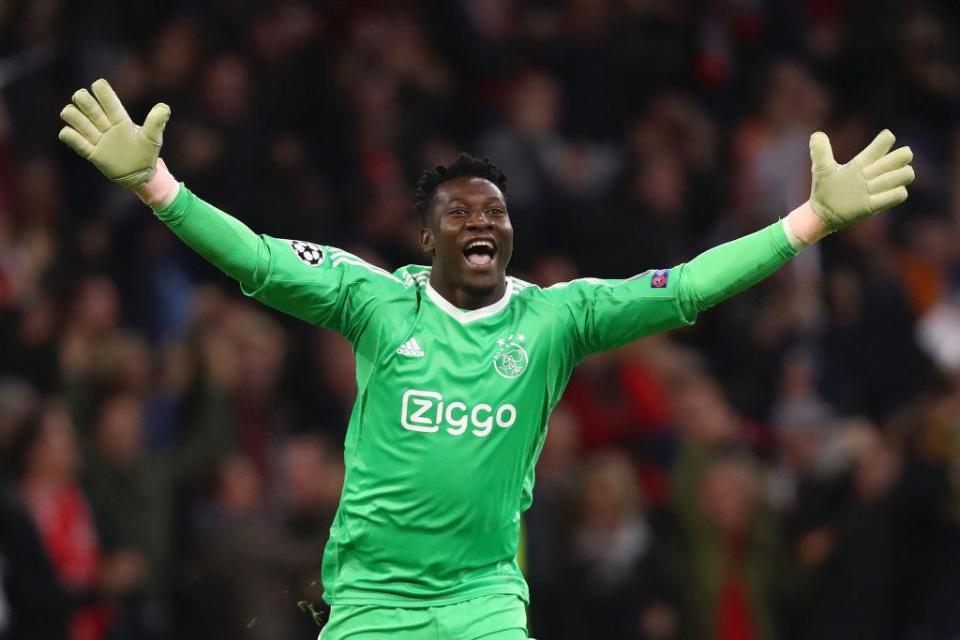 The Cameroon Ian international shot-stopper revealed this in an interview with Sport as he recalled how much of an influence Valdes was to his career at a really young age. According to Onana, Victor Valdes has been the best goalkeeper with his hands Onana said Valdes had an incredible pair of hands and that after being involved in a lot of training sessions with the former Spain goalkeeper, he learned a lot from him.
Onana, 24, added that he sees Bayern Munich's current number one Manuel Neuer as his idol and loves the German goalkeeper as well. He continued by saying Neuer makes outstanding and great saves that are unbelievable and leave you utterly astonished.
Onana then added that for him, Neuer is the best goalkeeper in the world having also faced his idol in Europe. Onana is a young, outstanding goalkeeper, and having now revealed that he watches Neuer in action and learns from him, it would do his career a lot of good if he wants to write his name in the history books of goalkeepers to have played the game.
Chelsea were reportedly interested in signing Onana last summer but after already signing Hakim Ziyech, the Dutch club thought it wise to keep hold of their prized asset. The Blues then decided to move for their second option in Edouard Mendy whom they signed from French Ligue 1 side Rennes.