Spanish star Victor Valdes had a very good career at Barcelona until he signed for Manchester United in January 2014 while David Moyes was the manager. Victor Valdes had announced a year earlier that he would leave Barcelona on a free transfer in the summer of 2013 and the shot stopper had already reached an agreement to sign for French club AS Monaco until he tore his knee in March 2013. Monaco pulled out of the deal to sign Victor Valdes after he suffered anterior cruciate knee ligaments injury though they eventually paid part of his salary for him to sign for Manchester United at the start of 2014.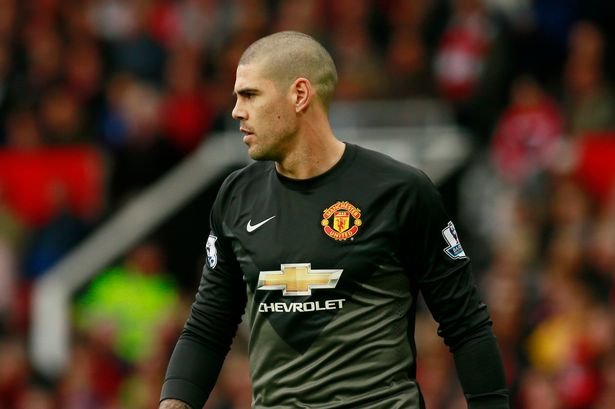 Victor Valdes made his Manchester United debut in the colours of the u21s against Liverpoolin a game that ended 2-1 in favour of the Red Devils. He played two times for the Manchester United team at the end of the 2013/14 seasonincluding a start and a clean sheet against Hull City in the final league game of the season.
Valdes had been signed to play second fiddle to compatriot David De Gea at Manchester United and he was fine with the role as demonstrated by his interview with the club's official TVwhich suggested that he was a team player and that he's happy to help his teammates. His problems at Manchester United started when Dutch tactician Louis Van Gaalbecame the manager just before the 2014 FIFA World Cup tournament in Brazil. Van Gaal had been responsible for his ascent from the famed La Masia Academy to the senior team at Barcelona around a decade ago before they reunited at Old Trafford in 2014. At Barcelona, they had a frosty relationship with Van Gaal sending him to train with the reserves at one point.
At Manchester United, Van Gaal and Valdes resumed their tumultuous relationship. The Dutchman transfer-listed Valdes in the summer of 2015 and he didn't play for the senior team again until he agreed to sign for Standard Liege FC of Belgium on loan in 2016. In the end, he joined Middlesbrough and not Standard Liege. He spent one year at Boro before retiring from football at the age of 35.
Victor Valdes would go on to absolve Van Gaal of any blame as regards the inauspicious end to his professional football career during an interview with Sky Sports on the back of his retirement.