Spanish goalkeeper Iker Casillas has confirmed that he would like to retire with Porto after signing a new two-year deal with Porto. The goalkeeping legend has spent the past two-and-a-half seasons with the Primeira Liga giants and he is now prepared to see out the remainder of his career with the club.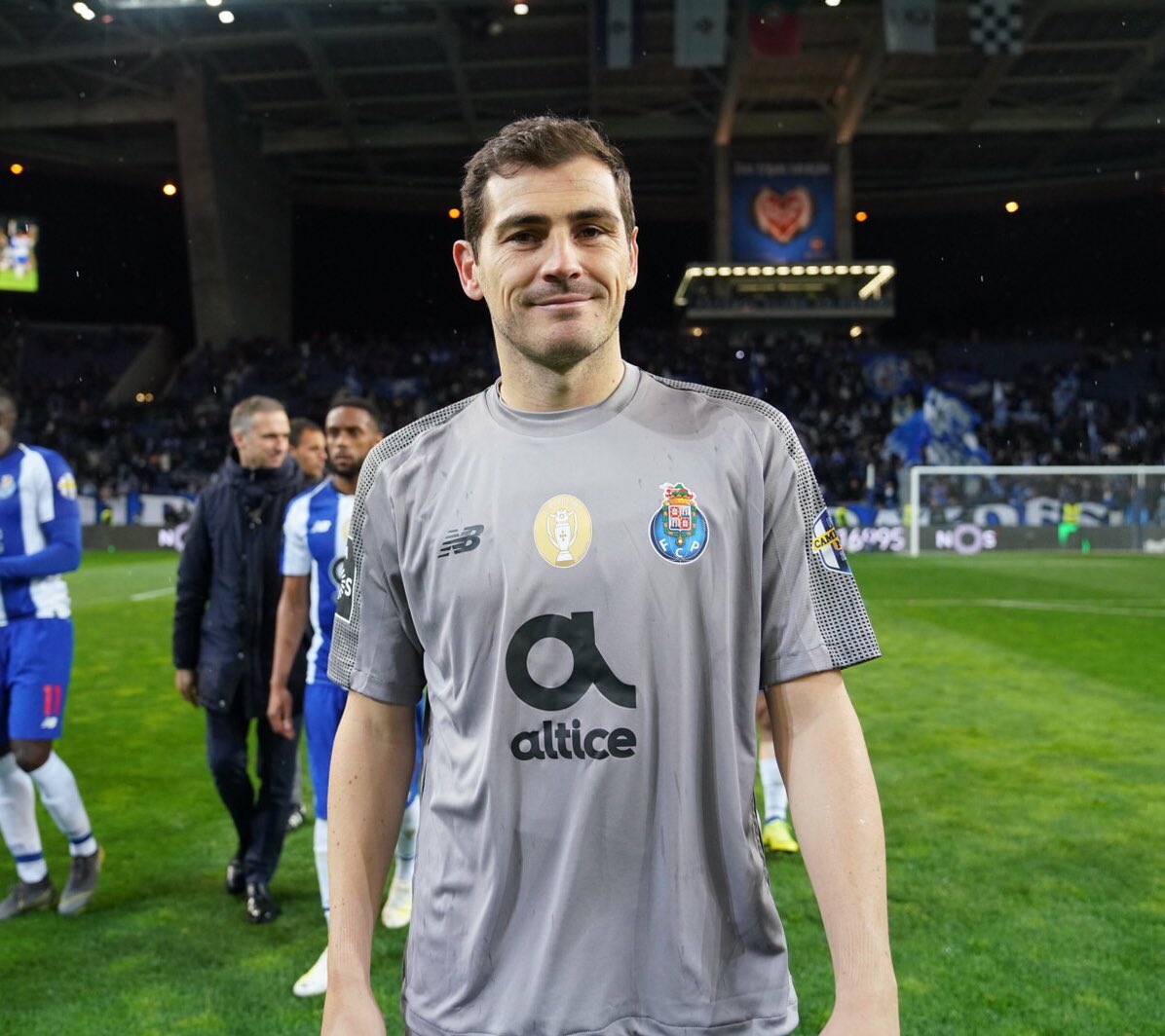 Speaking to the club's official website, Casillas said that he is pleased to have signed a new two-year contract at Porto and the present deal could potentially be the final one before stepping down from the game, he quipped: "Today is a very special day. I feel at home at this club. I want to stay here until I finish my career as a footballer. When I got here, many would think it would be to play a year or two and finish. I only have words of appreciation to this club. Not only to the club but to the city itself."
Casillas has achieved every trophy within reach from his career at Real Madrid and he has reached a stage where he could easily hang up his boots. However, the World Cup winner seems determined to make a mark with Porto and that could happen through the league where they are tied on points with Benfica with eight games remaining for the season.
Elsewhere, "they have progressed to the Champions League quarter-final where they are scheduled to face Liverpool and the match should test the team's credentials. Porto were comfortably beaten by a 5-0 aggregate score by Liverpool "during the previous campaign but they would be determined to put up a better fight against the Merseyside giants this time around.
Porto return from the international break with an away game at Braga. Three days later, they are scheduled to face the same opposition in the second leg of the Taca de Portugal semi-final. Porto hold a 3-0 advantage from the home leg.